Ultion Lock

The most snap resistant cylinder lock now available at Bradleys.
Who wants a less secure door?
The first thing you want from a door is to keep the bad guys out. Rather than rely upon badges and star accreditation's influenced by lock manufacturers and carried out in test centres these films show you a real life door, on a real life home, with an increasingly real life entry method.
They show how weak your doors are in real life.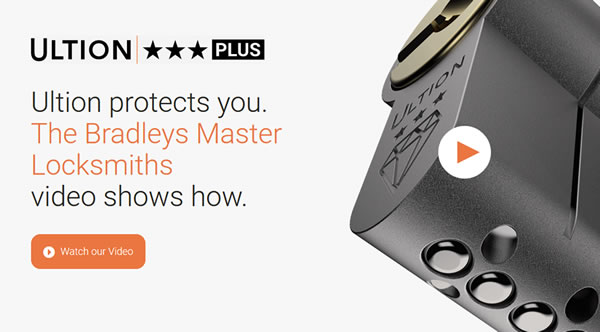 The ultion lock features Lock Down Mode.

The moment that Ultion detects forced entry it activates an attack lock directly into the central cam, this is 'Lockdown Mode'.
Even if the most determined intruder gets past Ultion's two sacrificial sections he won't get to the attack lock because it is protected deep inside a solid molybdenum core and secured with a dedicated retaining pin. When Ultion is in Lockdown Mode your home and family are safe.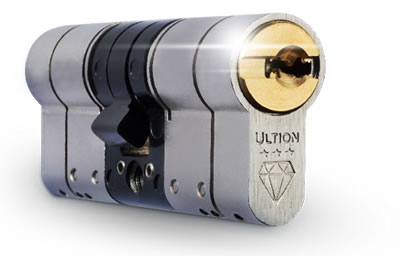 Ultion is snap secure even when the key is in the lock on the inside
Its something we all do, we lock the door and leave the key in the lock on the inside. Even with the most snap secure locks leaving the key in the lock can completely remove any snap protection you thought you had.
For more information, please Click Here to Contact Us